Books We're Reading at Home
After weeks of adapting to the new way of life, our team members have been passing the time with a good book to help combat feelings of anxiousness, wanderlust and boredom. You may find reading as the perfect escape to take your mind off of endless social media scrolling, tv bingeing and stress baking (although we have done all of the above too). See below our recommendations on what our team members are reading as we take advantage of this extra time at home.
July 1, 2020 Recommendations:
Title: Our Iceberg Is Melting
Author: John Kotter
Genre: Business
Recommended by: Tammy S. – General Manager
Their delightfully told journey illuminates in an unforgettable way how to manage the necessary change that surrounds us all. Simple explanatory material following the fable enhances the lasting value of these lessons.
Our Iceberg Is Melting is at once charming, accessible and profound; a treat for virtually any reader.
---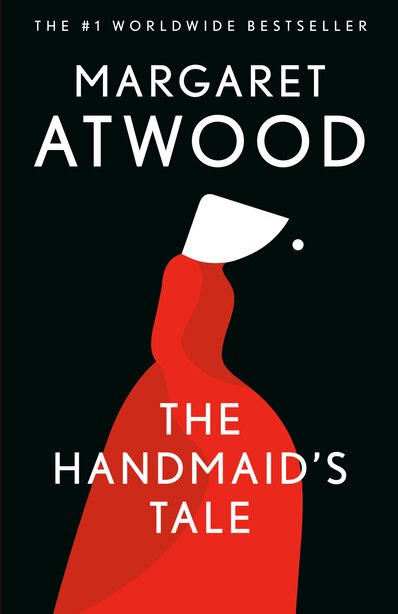 Title: The Handmaid's Tale
Author: Margaret Atwood
Genre: Fiction
Recommended by: Katy M. – Daughter of Michelle M. – Corporate Travel
Funny, unexpected, horrifying, and altogether convincing, The Handmaid's Tale is at once scathing satire, dire warning, and tour de force.
---
Title: Memory Man (from Amos Decker series)
Author: David Baldacci
Genre: Mystery
Recommended by: Mary Lou M. – Human Resources
Memory Man will stay with you long after the turn of the final page.
---
Title: Make It Matter, How Managers Can Create by Meaning
Author: Scott Mautz
Genre: Business
Recommended by: Rob M. – Sales
How many people find a sense of purpose in their jobs? Unfortunately, studies show that most do not. Their bodies may put in long hours, but their hearts and minds never punch in. And that's a terrible dilemma for organizations trying to motivate their workforces to do more with less. When people feel that they matter, they give their all. Channel that power and everyone profits.
---
Title: Cilkas Journey
Author: Heather Morris
Genre: Historical Fiction
Recommended by: Janalea R. – Marketing
In this follow-up to The Tattooist of Auschwitz, the author tells the story, based on a true one, of a woman who survives Auschwitz, only to find herself locked away again.
---
Title: Pathway Through Loss
Author: Bertha Brannen
Genre: Biographies & Memoirs
Recommended by: Tammy M. – General Manager
This is a book about the brave persons who have been willing to share their personal stories as they traveled through loss and grief. It is also the story of one special man who brought his humor along on his journey into dementia.
---
Title: Stranger in the House
Author: Shari Lapena
Genre: Thriller
Recommended by: Lisa M. – Wife of Rob M. – Sales
In this neighborhood, danger lies close to home. A domestic thriller packed full of secrets, and a twisty story that never stops—from the bestselling author of The Couple Next Door.
---
Title: The Invention of Wings
Author: Sue Monk Kidd
Genre: Historical Fiction
Recommended By: Bobbi L-W. – Accounting
Writing at the height of her narrative and imaginative gifts, Sue Monk Kidd presents a masterpiece of hope, daring, the quest for freedom, and the desire to have a voice in the world—and it is now the newest Oprah's Book Club 2.0 selection.
---
FRENCH PICK:
Title: Le grand cahier
Author: Agota Kristof
Genre: Fiction
Recommended by: Lisa-Marie B. – Revenue
Dans un pays ravagé par la guerre, Claus Et Lucas font l'apprentissage de la vie, de l'écriture et de la cruauté.
Premier roman d'une émigrée hongroise installée en Suisse, Le Grand Cahier est également le premier volet d'une trilogie qui comprend La Preuve et Le Troisième Mensonge.
---
CHILDREN'S PICK:
Title: Narwhal's Otter Friend
Author: Ben Clanton
Genre: Graphic Novel for Kids
Recommended by: Ethan & Alex W. – Sons of Bobbi L-W. – Accounting
Narwhal and Jelly . . . and Otty?! Exuberant Narwhal and skeptical Jelly test the waters of adding a new friend to their pod when they meet Otty the super-adventurous otter in the fourth book of this blockbuster early graphic novel series!
In case you missed it: